A non-descript weekday lunch appointment with my academic advisor.
Scott Cook is my academic advisor in Yale-NUS. He was also my Classical Chinese Professor. Yes, you read that right. An American man teaching me classical Chinese, all thanks to the beauty of globalisation.
We played Basketball together as well and came up 2nd in the Yale-NUS Community Basketball Challenge. We won a total of a few mouth-washes and sunscreen left over from the IFGs.
We sat across each other. He ate first (in true Chinese fashion) while I ruminated.
Well, A few weeks prior to our lunch appointment, I helped him out in his "Technology in Early China" Conference, where he chaired an academic conference on Ancient Chinese Technology and Philosophy.
While I sat there throughout the conference, I listened to professors from the USA, Norway, United Kingdom and China wax lyrically on Ancient Chinese cultures and tradition. Their expositions were a curious mix of English and pitch-perfect Chinese. I was impressed by their grasp of the technicalities, intricacies of the Chinese culture and language.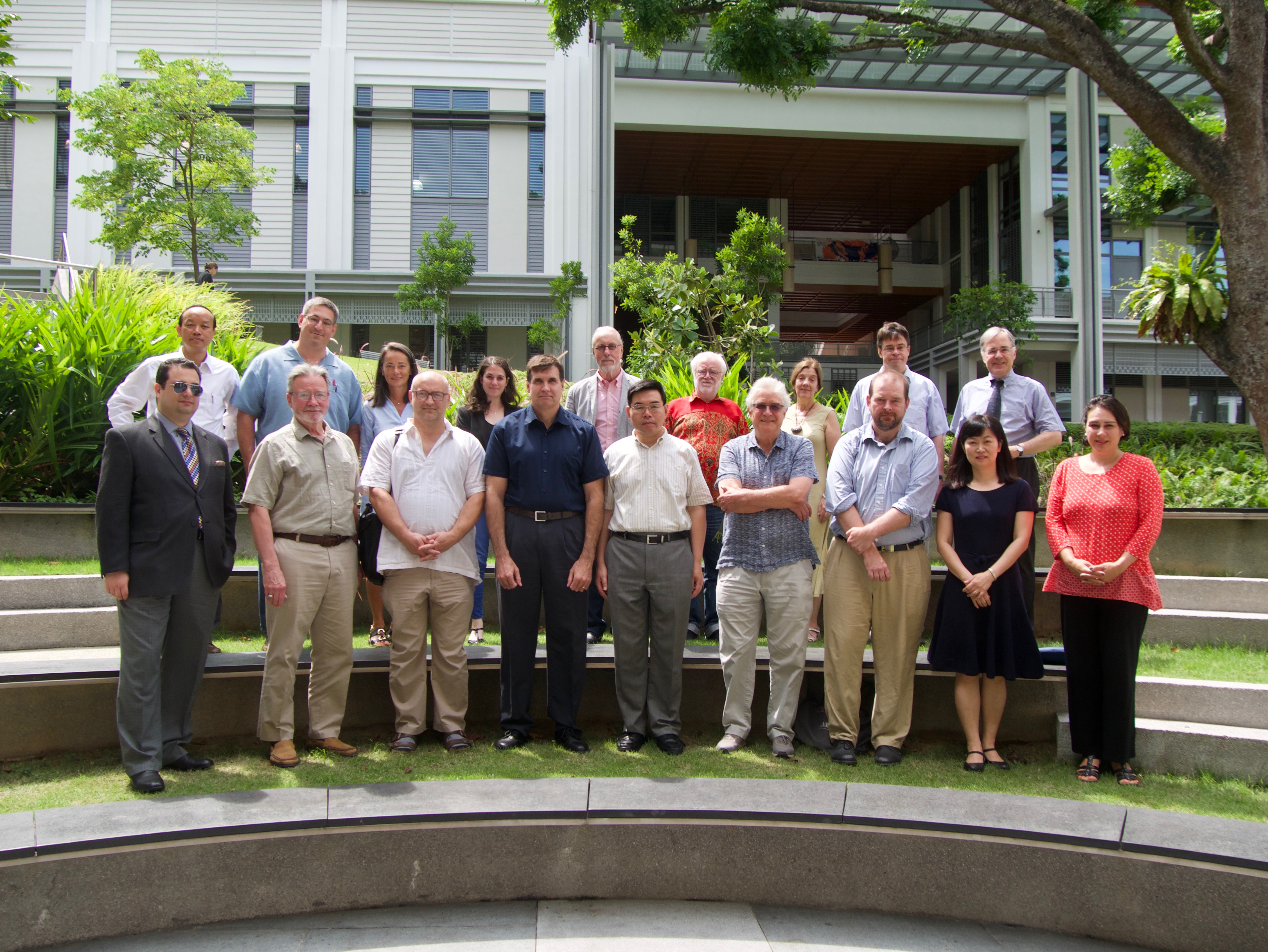 Yet, I left underwhelmed. For all the eloquent speeches and lively debates, it felt pointless. What was the distinguishing between 术 and 数 going to do anything for anyone? This conference left me questioning the purpose of academia. This was supposed to be my intellectual revolution, but more often than not, it was a revolving door where I shuttle between classes for the sake of completing it and not achieving any manifestation of self-actualisation.
To heck with it. I decided to just confront him, and hold no punches. In my full brashness and irreverance, I asked,
What was the point of that conference? It feels like you put in so much effort, but it doesnt really translate to anything. I mean what does learning all these things help make society better?
In true sagely fashion, he nonchalantly said, "Just because it's fun."
He went on to explain that sometimes what we study is not aimed at some groundbreaking, world-changing and mindblowing revelation. Sometimes, we learn for the joy of enlightening ourselves.
This reminded me of a Confucian Chinese saying that goes,
知之者不如好之者 好之者不如樂之者
"Those who know the truth are not equal to those who love truth, and those who love truth are not equal to those who delight in it."
Confucius once described himself to his disciples that he loved learning so much that he had forgotten to eat his meals. Confucius was so happy in learning that he forgot that he was an ageing man. He possessed an appetite for learning that transcended his bodily desires for food. Despite his old age, the joy of learning imbued in him immeasurable vitality.
Similarly, Scott Cook delighted in the process of uncovering knowledge. He would always casually stroll into class with a smile on his face. Despite his reserved demeanour, he would always joyfully explain to us the intricacies of Classical Chinese.  He often incorporated creative projects in our Classical Chinese class, inviting us to compose our own original classical Chinese poems. He led as an example, by composing a  beautiful classical Chinese poem out of our Chinese names. It was evident this was a man who thoroughly enjoyed the process of his academic endeavours. (He also hated grading his papers, because that wasn't fun) 
Ah.
So often, my perspective on my academics has been obsessed with the knowledge of truths, where the fatigue of sifting through the endless pages of reading could only be justified by an epiphany. Either that or I am compelled to put on a performance in class as evidence that I am ardently expanding my intellectual arsenal with the unwavering commitment to my quest for knowledge.  With a laser focus on the end, my journey had always been relegated to the peripheral.
So if there was one takeaway from Scott Cook's sagely words, it was that sometimes, we should learn new things just because
"It's fun."