I intended to write a piece on philosophy and its actual practical uses. I have already finished it, putting it up with a chock full of movie references and cool stuff to make it an exciting read. However, as it is NS50 day today(where we celebrate 50 years of National Service). I found it apt to use this blog post to commemorate the personal value of NS in my life. So today, I will share my GREATEST take away from NS that has reshaped my perspective on life.
You can do everything right and still get screwed
There are at least a few times where we got punished unduly (being a cadet and instructor in OCS, I knew this was at least true for all of us who had to go through these rites of passages):
Area cleanings never end on time.

You know you about to face the floor for a while…

One bunch of half naked boys washing, wiping, Febreezing places ranging from the window sills to the nook of the cupboard that you don't even use! You sweep, mop and wash the entire building. Folding your smart fours, long fours, admin tees and even underwear. You excitedly pack your book out bag, ready to get home and hibernate the entire weekend. 
Then as your sergeant step in to inspect the area, they take a swipe at some god-forsaken corner with a speck of dirt on his pinkie then, he announces your room is dirty and not up to standard. At the end of the day(literally), area cleaning started at 1800 and you booked out at 2300.

Photograph of cadets cleaning up their stores after Ex. Scorpion King

Inspection for outfields never ends well.

It's time for initial inspection. You booked in three hours before it, just to get everything prim and proper. Your Ziploc bags are airtight, because you sat on them or you probably sucked the air out from it. (Don't deny it, you cretin) You have your E.T Blade sharpened and ground sheet sparkly clean. If you are a pro, you would have already traded the Borobudur Rice for the Nata de Coco dessert.

You won 4D when you get that Glutinous Rice

You feel confident and you tell yourself that this will be a fast one and after the inspection, you will grab the night snacks and load up on it before the outfield nightmare begins. Fast forward fifteen minutes, reality kicks in. Your dream of a fast inspection spiralled into a session of reflection with you facing the ground. An instructor is screaming in your face while you knock it down as you hear the footsteps of your platoon mates shuffling around their groundsheet.




Like a shark in a blood bank, the instructors obliterate you for the smallest imperfection. Reasons include the following:

Your arrangement of stores is not standardised. 

Your groundsheet is not aligned with your platoonmates

Your water bag is 95% full not 100% full

You have two dessert packs instead of one. 

Your toggle rope has three loops on the rope

, not four.
The push ups were tolerable, but the instructors play the trump card.
Then you hear the much-dreaded words echo across the parade square "Everything in/out, 1.5 minutes"
You feel your heart sink, as tears roll down your cheek because you know your airtight Ziploc bags are about to get destroyed by your very hands. Your soul is now as hollow as your romantic life. What follows is a chaotic frenzy of people stuffing things into their field packs. You see people riding their bag like a horse, some treating their pack like a WWE Extreme Rules Match, giving the attitude adjustment to their field packs while that one champion in your platoon is taking his own sweet time, causing you to semula (repeat) the cycle, again and again.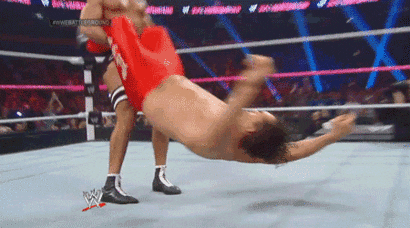 And after what seems like an eternity, you stand in senang-diri position, drained, angry, hungry and completely deflated for the outfield that awaits you.
(Then, you find out there are no night snacks catered)
You see these were the moments where you and I believed we did all the things right in our power and we followed the rulebook, adhering to the standards given to us. Yet, we were screwed big-time for no apparent reasons.
Unreasonable as it may seem, things started to pan out and I began to see the higher purpose!
 Let me share with you my lowest moment as a cadet.

This happened in JCC when I was inserted into Ex. Forager. Like all other trainees, I was tasked with completing my own A-Frame, fireplace and monitor lizard trap. And because we navigated well for the first few days, we had early insertion. Almost immediately, I started on my work and began building my A-frame. The bakau poles allocated to me was in poor shape, some of them were chopped and could not be used. Others were rotting already and I could not use it. So I had to resort on my deficient creativity to figure something up. After an entire afternoon of hacking and toiling, I made the skeleton of my A-frame.
As the sun set into the horizon of the river, I decided to call it a day and rest on my A-frame.Being the astute lawyer that he is, Murphy gave me a visit. In 20 minutes as I was sitting there on my A-frame, getting toasty and comfortable, the entire A-Frame gave way. One of the bakau poles was cracked and it split into two. To make matters worse, it began raining cats and dogs (literally all 73 breeds of cats and 340 breeds of dogs)
Dejected, I took shelter with Dickson, a friend situated just beside me. Then as we sat on the A-frame, his bedding broke and we both crashed to the ground. (Thankfully, it was only his bedding that broke.) Under the torrential downpour, we both slept on one groundsheet with another groundsheet covering half our ravaged and shivering bodies, as we watch our boots and socks fill up to the brim from the rain.
At this moment, I was at my lowest. I was this close to giving up. In my eyes, I had done everything right and I knew I was royally screwed in the most majestic proportions. Drenched, famished and beaten, I was going to fail my JCC, which would eventually dash my hopes of being an OCS instructor.
Well, it was this moment of helplessness where I was stretched the most and pushed to the edge of my comfort zone. Then as reality hit me hard, an epiphany struck. The plain and simple truth is that life is unfair. And there is nothing in my power I can do to live a fair life, but what I can control is how I responded. 
 Life is unfair, so what?
The so is what matters the most. This is what I learnt: 
Don't take it personally


no bad vibes, fam

 

Just like the inspections and my miserable night, the greatest mistake that you can commit is to assume it is personal. Trust me, more often than not, the truth is no one cares that personally just to screw with you. The instructors when they 'screw' with you only serve to ingrain in you the idea that no matter what you do, it will never be enough and there will always be areas of failure. When you take it personally, you completely miss out the learning lesson. The lesson is for you to take failure in your stride and ask where can I learn from this? Where can I pick myself up and improve?
When you approach the problem and not reproach people, you will definitely become a much stronger version of yourself.

Adjust accordingly

When facing unexpected adversity with your back against the wall, the key is always to pick yourself up as soon as possible and work around the problem. Back to my JCC story, I knew that I was on the verge of failing and I wanted to pass badly. Thus, I decided to strategize and leverage on where I could to maximise points. There were other facets of my "house" that I could work on. So with that in mind, I worked assiduously on my monitor lizard trap, making it as strong and sturdy as possible. I made sure, I skinned the quail given to us perfectly in accordance to what we were taught. I also worked on my fireplace and memorised over and over what the edibility test was until I could almost perfectly regurgitate the steps. The first order of business (after the whole emo I want to give up phase) was to reject the defeatist attitude and accept that I was going to fail. Instead, I intentionally planned steps I could take to optimise my odds at succeeding.

Sidenote: I was very thankful for my buddy and my detail who were supportive of me. Especially during this exercise, they took the time out of building their survival area to help me with mine. And they taught me to see and appreciate the value of my teammates. In adversity, true character shines through. And I was glad my detailmates were men of good character.

had enough mud on us to form a swamp

Celebrate your failure


The only bling I loved to rock

 

Long story short, while my A-Frame was completely wrecked whereupon shaking 3-5 times, almost half of the frame collapsed. I managed to scrape through and pass the test because I was able to excel for the parts that I prepared for. In retrospect, I was glad that I had to go through these struggles and experience failures because I knew that my failure in building up my A-Frame was going to be instrumental in crafting my own JCC war stories. 

(it made me sound like so much more of a badass)

Thomas Edison invented the first commercialised incandescent lightbulb after he failed 1000 times, and came up with 10,000 prototypes



2nd dude to say let there be light

Walt Disney created the mystical world of Disney even though he was fired from the newspaper agency he worked at for being "not creative enough".

Albert Einstein is considered one of the best physicist who ever lived and yet he was expelled from school for his "rebellious nature" and was even refused admittance to Zurich Polytechnic School.

And one of the craziest stories I love is this guy called PossiblePat who went from 600lbs to 6packs and stepping on stage for a bodybuilding competition!


But imagine if any of these successful people did not have struggles or failures. 
Immediately, their legacy would have lost a little of its lustre. It is because beyond being brilliant innovators in their industries, they were people who were able to overcome the obstacles blocking their paths. 

So, my encouragement to anyone of us flailing and struggling, remember, your failures have the potential to write a tantalising first chapter of your amazing life story.
So, on this day where we celebrate those who have served the country tirelessly and selflessly, I am more thankful than ever for the screw-ups in NS which has imparted in me invaluable lessons that will help me navigate my life better.
As always,